BUY SAKE
BUY WINE
Welcome to More Sake. We sell Sake & Wine...
SAKE
Japan's national drink sake has played a central role in Japanese life and culture for the past 2,000 years and is rapidly becoming a popular choice for drinkers around the world. Our company prides itself in choosing award-wining sake from some of the best brewers in Japan. Whether you are a sake connoisseur or a complete novice, we aim to please all. Campai!!!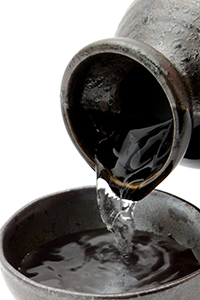 WINE
Our company aims to bring specially chosen wines for some of the top restaurants in London, to your home. Our expert sommeliers have carefully chosen high quality, exclusive and unique wines for their wine lists and now you have the opportunity to sample them at your home with family and friends. Enjoy!!!